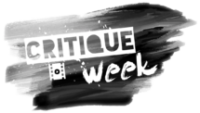 Critique Week is a Not-For-Profit organization which hosts an event by the same name. Critique Week is a challenge event that acts as a platform for teens to leverage self-expression and raise awareness of community issues. Ultimately, it is a unique learning opportunity for youth where education takes a hands on approach to nurture and develop talent!
This year, Critique Week is partnering up with Hospice Vaughan to help raise awareness about the importance of Hospice palliative care in our community.
Hospice Vaughan is a Not-For-Profit organization that provides compassionate support to individuals facing a life limiting illness or the loss of a loved one. We provide in-home visiting volunteers, a day program, grief and bereavement support, counselling and wellness services, children's services and more. All our services are free of charge and extend out to caregivers, family members and friends. Currently we are building a new Centre of Excellence 10-bed Residential Hospice in Vaughan. Together, we are building better endings for our community members.
GET INVOLVED!
FOR MORE INFORMATION OR TO REGISTER FOR CRITIQUE WEEK PLEASE CLICK THE LINK BELOW
 Participants are challenged to create a 3 minute video presentation exploring the important subject of Hospice Palliative Care. Once all submissions have been received, finalists will be selected for the Critique Week Showcase Event on Sunday June 2, 2019 at Dave & Buster's. Everyone will receive a free unlimited D&B play card and contest winners will receive prizes!
Please follow the link below, where you can find the registration info. After registering a contest package will be sent to you containing all of the contest guidelines. Good Luck!
Deadline to register: May 15, 2019