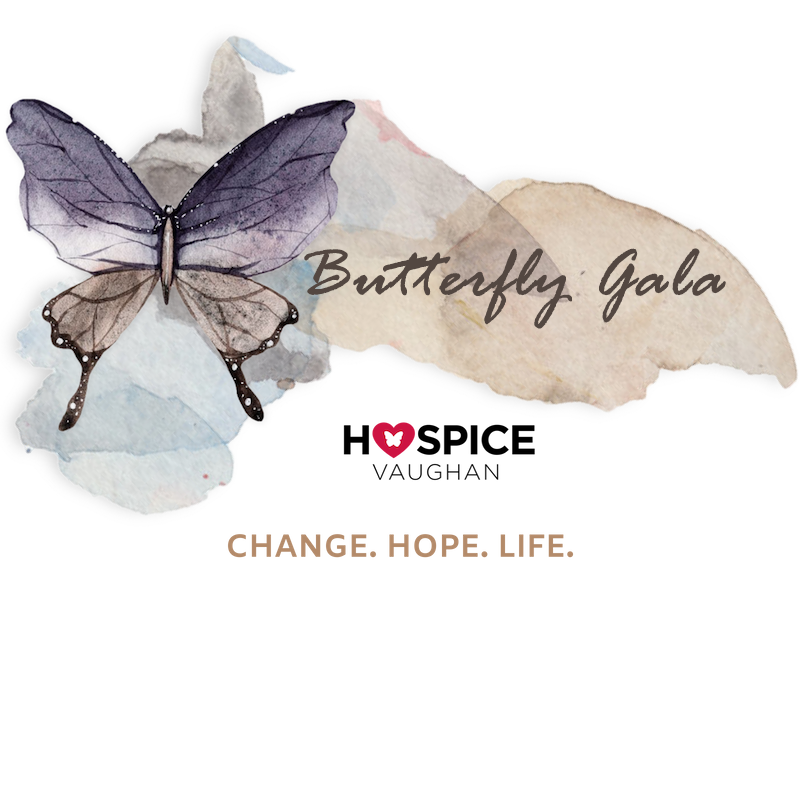 Thank you to Elvira Caria of Caria's Corner for the above video
 On October 18, 2019, over 1000 guests attended the Hospice Vaughan Butterfly Gala in celebration of an evening of hope, change and life! Proceeds from this annual, sold-out event allow Hospice Vaughan to continue providing the community with much needed support and care, and will help drive change for hospice care, hope for those in need, all with a view to life through the eyes of love. Special thanks to the evening's presenting sponsors, Carpenters Union Local 27, Carpenters Union Local 675- Interior Systems, International Union of Painters and Allied Trades – District Counsel 42 (IUPAT), and Interior Systems Contractors Association of Ontario (ISCA). Thanks, as well to the evening's Vision Sponsor, Metropolitan Plumbing and Heating Contractors Association, and all gala sponsors. We also are grateful for the tremendous work of the Gala Co-Chairs – Susan Paterino and Mary Grace Tatangelo, 2019 Community Ambassador Honouree – Dr. Vincent Maida, Honorary Chairs – Sam Ciccolini and Claudio Mazzotta, Gala Executives – Heidi Falckh, Sandro Giannini, Jennifer Montesano, Maria Rocchetti, and Adriana Savo along with Hospice Vaughan's event lead, Diane Presta. Hospice Vaughan will continue to grow its support services to the community and is excited about its future at the new Hospice Vaughan – The Mario & Nick Cortellucci Hospice Palliative Care Centre of Excellence scheduled to open in 2020. The facility will include a 10-bed residential hospice, family support, bereavement services, and visiting hospice services, and will serve as a community hub that will support research and educate on palliative care best practices through the Pristine Homes Institute for Hospice Palliative Care. Our community's continued support is a testament to the kindness and compassion of its' residents.
The evenings festivities hit fever pitch with a surprise visit from Mitch Marner of the Toronto Maple Leafs who, in collaboration with the Marner Assist Fund, graciously provided the guests with an opportunity to bid on a game worn jersey and autographed memorabilia with proceeds directly supporting Hospice Vaughan's programs and services. Truly a successful event! A special thanks to the many volunteers who worked endlessly to make The Butterfly Gala a success. Stay tuned and see you all next year!
A VERY SPECIAL THANK YOU TO OUR PRESENTING SPONSORS
THANK YOU TO OUR VISION SPONSOR
THANK YOU TO OUR DECOR SPONSOR
THANK YOU TO OUR ENTERTAINMENT SPONSOR
THANK YOU TO OUR COMMUNITY OUTREACH SPONSOR
THANK YOU TO OUR BUTTERFLY SPONSORS
CELESTE AND MARY IACOBELLI / QUEEN POST PROPERTIES INC.